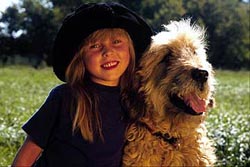 To make a secure on line donation Click Here
People today are constantly being asked to contribute their hard earned money to help various organizations both near and far and this is certainly no different here in Lunenburg County.
What most donors desire is to be able to put a hand on something and say, I made this happen. or My contribution bought this. or I actually made a difference.
This is what happens when you contribute to the United Way of Lunenburg County, because the money we raise here stays here and the people we are helping and the projects we are building and the important programs we are funding are right here in your neighbourhood, in your own backyard.
If we each invest a little, we have the potential to make impressive improvements in the quality of peoples lives right here in Lunenburg County.
That is why we like to say, if every single working person contributed on average just $1 a week to the United Way of Lunenburg County trough a payroll deduction program, two things would happen. The first thing is that the money we raise would stay right here and the second thing is that we would have $1.1 million dollars each and every year to invest in a wide variety of programs and projects that will make a real and measurable difference to people right here at home in Lunenburg County.
Imagine the possibilities.
Click here to make a donation.
Our Charitable registration number is: 862524485 RR 0001