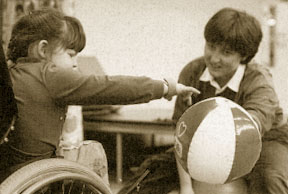 Everyone faces hard times…. Here in Lunenburg County we are lucky to have a number of organizations in place, providing programs and services, to help us through the difficult times.The following are agencies and groups that are or have been supported by the United Way of Lunenburg County.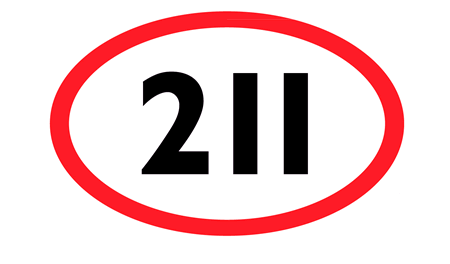 211 is here to help you find the right community and social service simply by dialing 211 or visiting www.ns.211.ca 24 hours a day, 7 days a week, 365 days a year.
Look for information on
– Financial and Social Assistance
– Housing and Utility Help
– Food Assistance and Meal Programs
– Senior Services and Home Care
– Parenting and Family Programs
– Government Program Assistance
– Disability Support Services
– Volunteer Organizations
– Newcomer Services
– Mental Health Support
– and much much more.
---
ST VINCENT DE PAUL
Here to help and assist the needy, the homeless and the working poor in Lunenburg County. Please call (902) 527-6431.
---
SOUTH SHORE
BIG BROTHERS BIG SISTERS
Do you have a child that needs a positive adult role model? Big Brothers Big Sisters may be able to help.
Please call (902) 543-4435 for further information.
---
The following organizations can also help you and your family.
ADDICTION SERVICES
(902) 634-7325
If you or someone you know has a problem with alcohol, other drugs, or gambling then help is available through the programs offered by Addiction Services.
---
HARBOUR HOUSE
(902) 543-3999 or 1-888-543-3999
Provides assistance and shelter to women and their children trying to escape abusive situations.
SECOND STORY WOMEN'S CENTRE
(902) 640-3044  www.secstory.com
Second Story supports women and gender-oppressed people,
provides safer spaces, and advocates for social change.
SSODA (South Shore Open Doors Association)
(902) 521-0994 or intake@ssoda.org
Helping people who are homeless or soon to be homeless
DEPARTMENT OF COMMUNITY SERVICES
(902) 543-5527
For services provided see below.
CHILD WELFARE SERVICES
Child welfare services are about protecting children from harm from abuse or neglect, while making every effort to keep families together. Child welfare services include child protection and supports for children in care, including foster care and adoption.
CHILDREN YOUTH & FAMILIES
Community Services provides a range of community-based, prevention-oriented services to children, youth, and their families.
SERVICES FOR PEOPLE WITH DISABILITIES
The Services for Persons with Disabilities Program serves children, youth and adults with intellectual disabilities, long-term mental illness and physical disabilities in a range of community-based, residential and vocational/day programs.
EMPLOYMENT SUPPORT & FINANCIAL ASSISTANCE
The Employment Support and Income Assistance (ESIA) program helps by giving you money for living costs, or providing other kinds of help, when you are unable to support yourself or your family. The ESIA Program is where you can turn when you have no other reasonable options.
HOUSING & REPAIRS
The provincial government offers a number of programs to help lower income households maintain, acquire or rent safe, adequate and affordable housing. We also have grants and loans for home repairs and additions, as well as mortgage funds to purchase or build modest houses. Our programs will be of interest to low-income households, seniors and persons with disabilities.
---
KIDS HELP PHONE
1-800-668-6868
Kids Help Phone is Canada's only toll-free, national, bilingual, phone and web counselling, referral and information service for children and youth. Staffed by trained professional counsellors with a wide variety of backgrounds including social work, psychology, sociology, and child and youth services.
---
ADDICTION SERVICES
(902) 634-7325
If you or someone you know has a problem with alcohol, other drugs, or gambling then help is available through the programs offered by Addiction Services.
---